By Sheri – The Lodge Champéry by Mrs Miggins
One of my favorite time if year to be in Champery is the 1st of August. The buzz of the village, music playing, home made treats to taste, and red and white flags of Swiss Pride, hanging proudly for all to see.
 This year Mrs. Miggins took part in the festivities on la rue du village, offering locals and visitors, a place to come have a chat, a drink , a snack and hear about all we have to offer our guests of this sweet local village in the Alps.
 Our new friends learned about our new up and coming property Le Montagnier, that we are looking for new beautiful properties to add to the list of chalets and apartments to rent, and also had a chance to enter to win a 2night stay with us here at The Lodge Champery.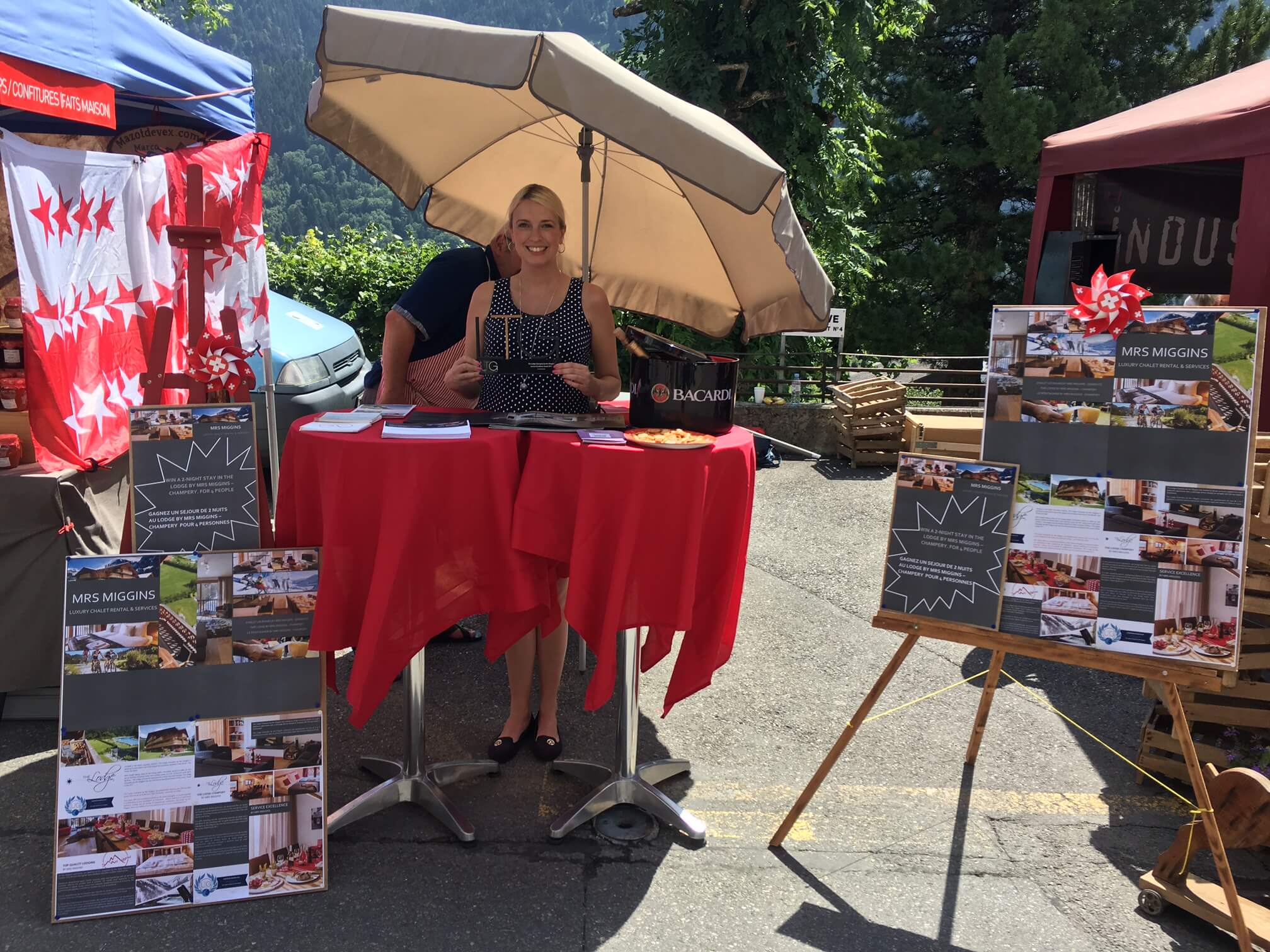 Later that evening, when the sun when down, the fire torches came out, and everyone gathered the street to watch the famous 1st of August parade, complete with the marching band, cow bells, ski schools, vieux costumes and of course our own Miss Champery (prettiest cow of the village ) to finish it off. And that's not all , the night ended with a beautiful display of fireworks , with the shadows of the dents du midi glowing in the background.